3D Volume Mink Eyelashes Set
3D Volume Mink Eyelashes Set
Searching for Fascinating 3D Volume Mink Eyelashes Set well congratulations you find them! These 3D Volume Mink Eyelashes Set suitable for party and home -Volumizing and thickening your eyelashes make them look curlier. Lightweight and maximum comfort, the fake eyelashes are amazing lightweight and comfort because it is a real 3D mink false eyelashes, you will not even feel they exist on your eye
3D Volume Mink Eyelashes Set
Description
3D Volume Mink Eyelashes Set
Searching for Fascinating 3D Volume Mink Eyelashes Set well congratulations you find them! These 3D Volume Mink Eyelashes Set suitable for party and home -Volumizing and thickening your eyelashes make them look curlier. Lightweight and maximum comfort, the fake eyelashes are amazing lightweight and comfort because it is a real 3D mink false eyelashes, you will not even feel they exist on your eye
Fake lashes made of 100% Siberian mink fur. Natural, Shiny, messy and slender, fluffy and super soft they look so gorgeous and full. The length of eyelashes is about 1cm-1.5cm
Almost the extension of the eyelashes they will seamlessly blend with your own lashes as easy as a breeze to apply and comfortable for prolonged wear
The faux mink eyelashes are as soft as real eyelashes, extremely comfortable to use. A daily necessary item for false eyelashes lovers.
Thick hair and thin strip line make the lashes look natural and fluffy, they don't feel heavy on your eyelids. Perfect for daily use, party, or night out.
Can be used 8-16 times if you care for them well. Durable and affordable products in the makeup field.
The hypoallergenic band reduces eye irritation and beauty without cruelty. Easy to wear, make your eyes look bright, attractive & charming.
How to use:
Carefully remove the eyelashes from the case with tweezers
Compare false eyelashes with your eye line length, trim to suitable length and width
Add glue along the false eyelash root with cotton bud Hold the eyelash on the root of your natural lashes with pressure
If necessary, apply eye shadow or eyeliner to make your eye line look more natural
Specifications:
Condition: Brand New
Category: Mink Eyelashes
Type: 3D Mink Eyelashes
False Eyelash Material: Faux Mink Hair
False Eyelashes Sort: Strip Lashes
False Eyelashes Type: Full Strip Lashes
False Eyelashes Band: Black Cotton Band
False Eyelashes Length: above 1cm
False Eyelashes Style: Thick
Package Includes:
5/8 x Pairs Eyelashes
1 x Box
Also, visit our best-selling 5D mink eyelashes
Follow Us on Instagram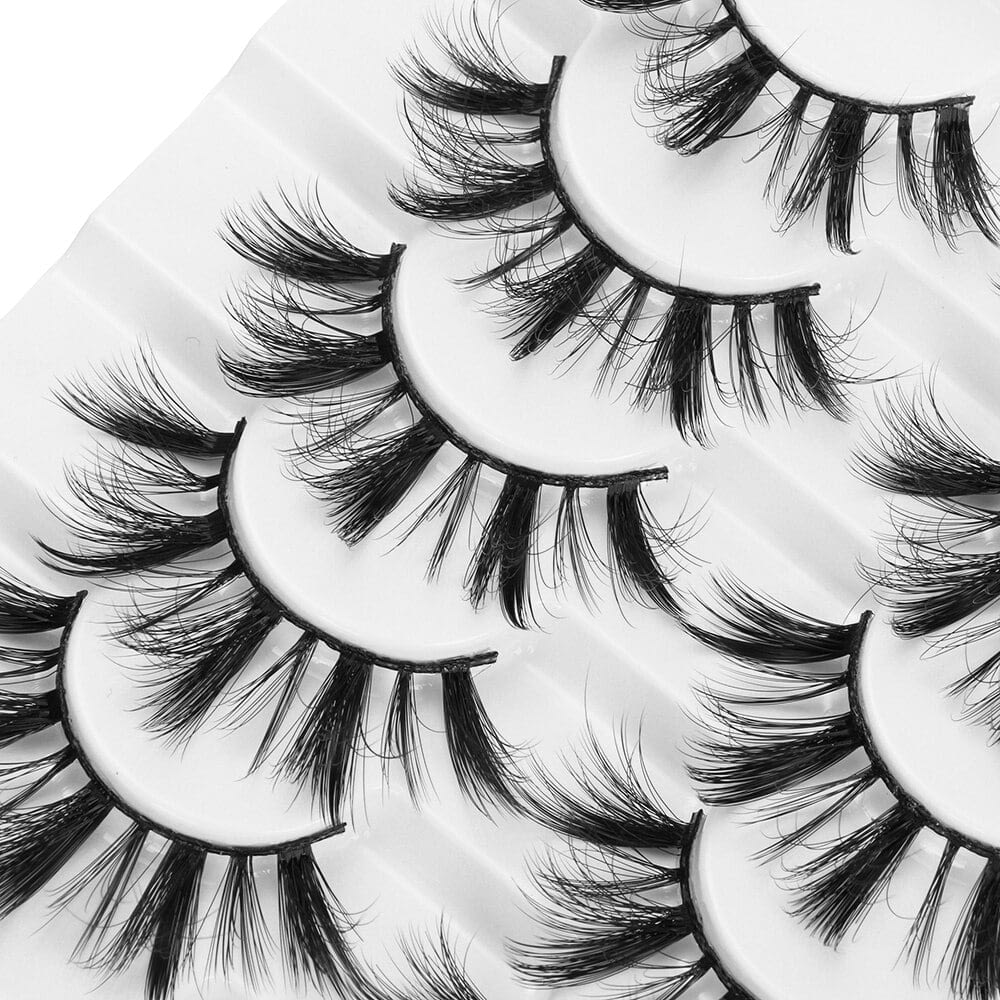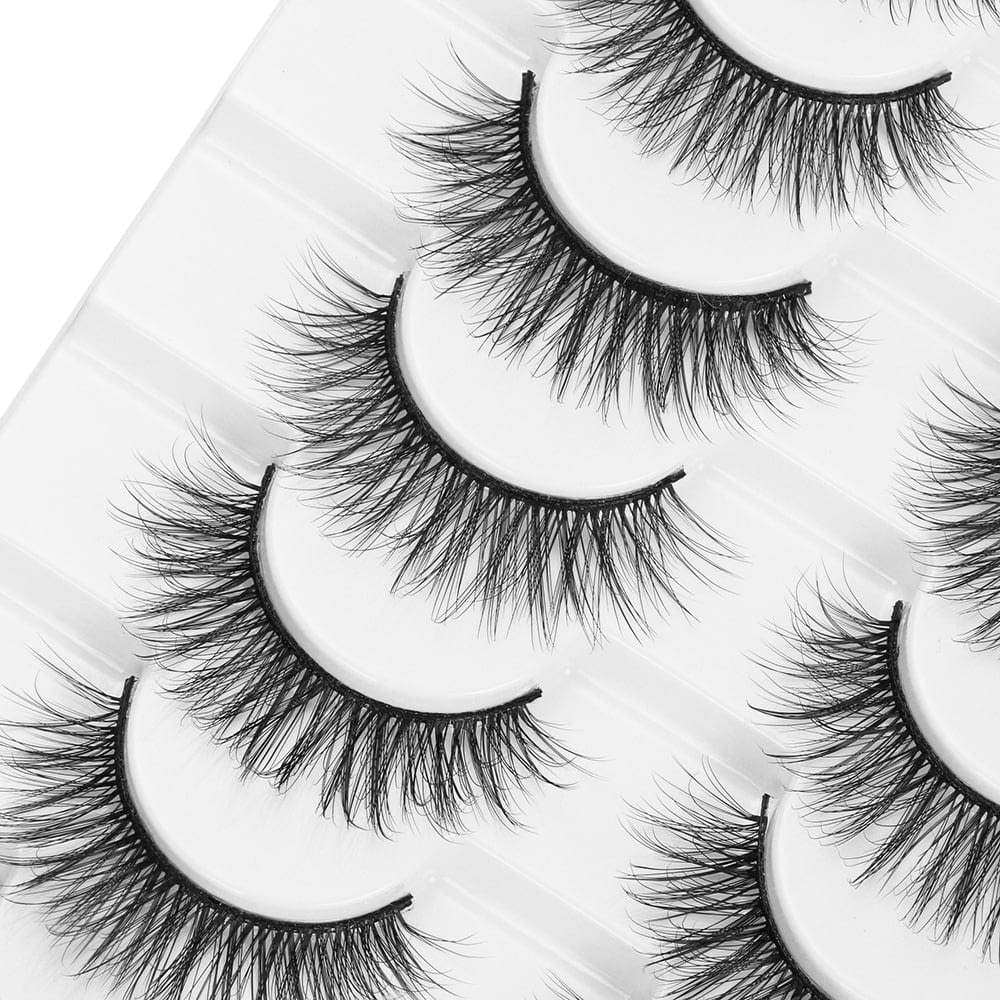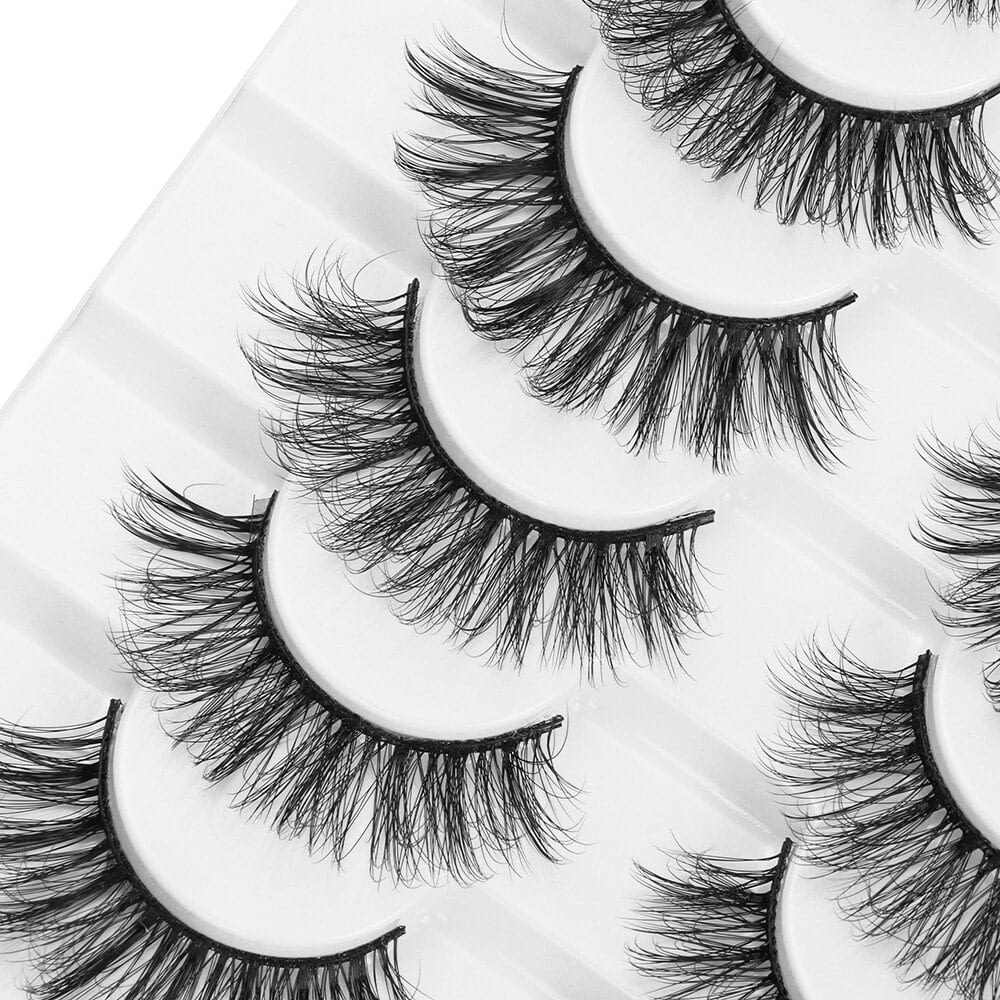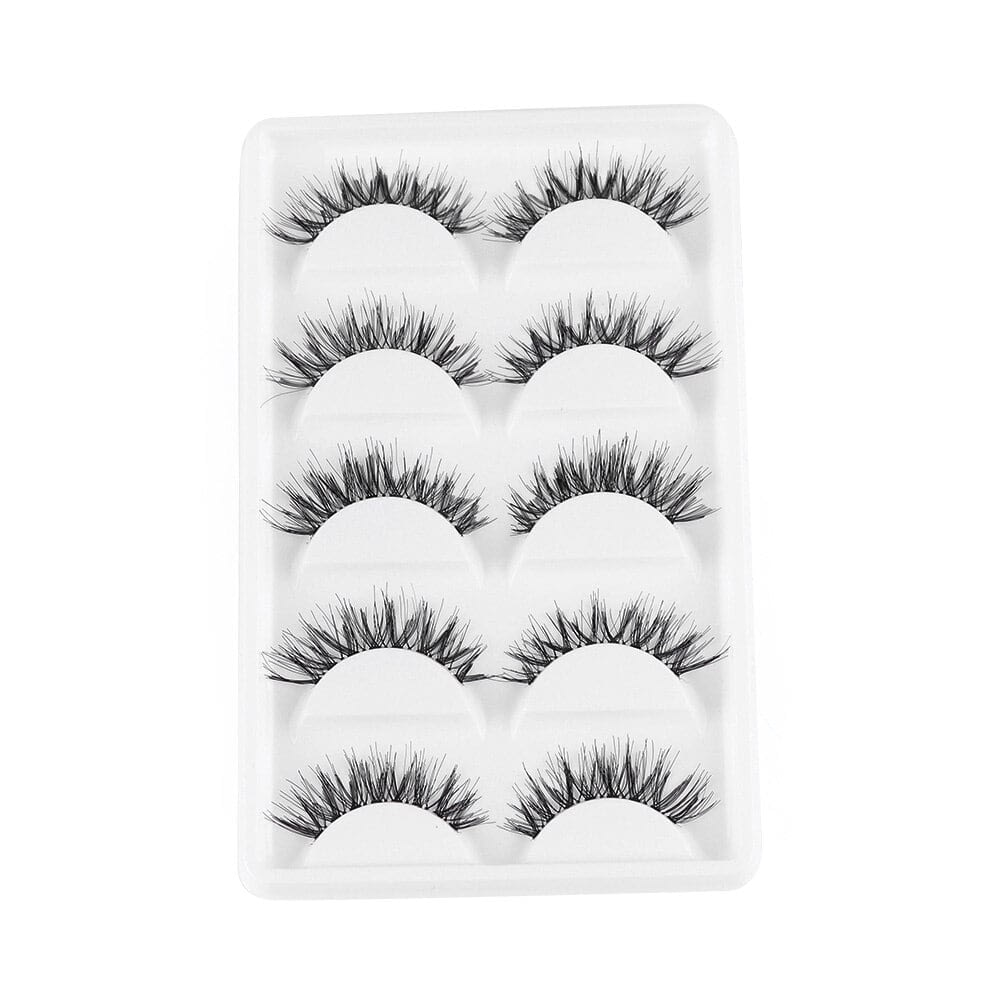 Only logged in customers who have purchased this product may leave a review.
Offering Lowest Prices
On The Finest Cosmetics
Fast And Free
Standard
Worldwide Shipping
We Provide Only The Safest Checkout Methods